About Claremont Housing Authority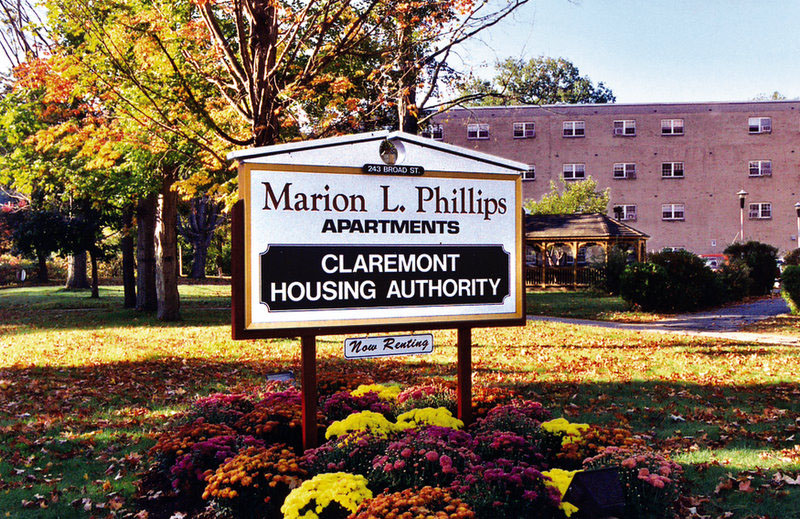 The Marion L. Phillips Apartments has been providing affordable housing for almost 50 years, and has consistently been designated a High Performer by the U.S. Dept. of Housing and Urban Development (HUD). From the beautifully landscaped grounds to the well-maintained common areas and apartments, The Marion Phillips has developed into one of the crown jewels of the Claremont, New Hampshire, community.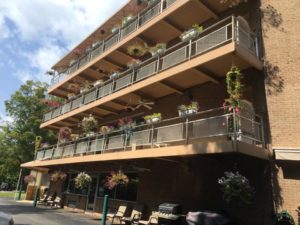 When you enter The Marion L. Phillips Apartments you will feel at home. Our 96 apartments are attractive and comfortable. Our goal is, and will continue to be, to provide a warm, safe and affordable environment for elderly tenants and disabled adults.
Families, too, find that The Marion L. Phillips Apartments gives them peace of mind, knowing that their loved one is living in a welcoming, secure new home.
The Marion L. Phillips staff has more than 30 years of combined experience providing management and maintenance services. Staff and tenants also work together to make a full calendar of activities.
Tenants bring their own familiar furniture. We provide appliances as well as basic utilities as part of the monthly rent.
Qualifying to Live at The Phillips
Elderly and disabled adults applying to live at The Marion L. Phillips Apartments must meet annual-income guidelines set by the U.S. Dept. of Housing and Urban Development (HUD). The amounts for both individual and family incomes change every year. Refer to the insert or call our office for the most recent income guidelines.
Note: You may have assets above the annual limit — for example, by selling your home — but still qualify if your annual income is below the limit.
2019 – Public Housing
Single : $45,750
Couple: $52,250
2019 – Housing Choice Voucher
Persons in Family
| | | | | | | | |
| --- | --- | --- | --- | --- | --- | --- | --- |
| 1 Person | 2 | 3 | 4 | 5 | 6 | 7 | 8 |
| $28,600 | $32,650 | $36,750 | $40,800 | $44,100 | $47,350 | $50,600 | $53,900 |
These are some of the services and amenities tenants enjoy at The Marion L. Phillips Apartments:
On-site management office
Full-time maintenance department
Electricity, heat and water
24-hour secured building with security cameras
Telephone, cable and Internet connections
Reserved free regular and handicapped parking
Public transportation at the front door
Laundry room
Hair salon with visiting beautician
Tenants association
Recreation room with kitchen, available for tenant rentals
• Bi-Weekly low-cost suppers
• Award-winning gardening club
Use of all indoor and outdoor facilities including the living rooms, gas grills, picnic table, gazebo and lawn gliders
Activities throughout the year, such as dinner cruises on Lake Sunapee, trips to local attractions and events, Bingo, Thanksgiving and Easter dinners, crafts, karaoke, birthday and holiday parties — most at little or no cost to tenants
Non-Smoking Property
In order to improve everyone's health, The Marion L Phillips Apartments is a completely non-smoking property. All new tenants are required to sign a lease for a non-smoking apartment; in addition, neither they nor their family, friends and guests may smoke on the property, either inside or outside the building. The Claremont Housing Authority strictly enforces this. Management can link tenants to smoking-cessation programs and to some extent help pay for programs and stop-smoking medications.
UPCOMING EVENTS
Claremont Housing Authority Board of Commissioners
Doreen Needham, Board Chairperson
Ann Campbell
James Mentillo
Charlene Lovett
Kathleen O'Brien, Resident