The Claremont Housing Authority is requesting proposals from experienced owners for approximately 10+ Project Based Vouchers in the Claremont downtown area.  Must have experience as a landlord and/or Section 8 and be able to work with Claremont Housing Authority.  The project must further the goal of deconcentrating poverty and expanding housing and economic opportunities.
Welcome to The Marion L. Phillips Apartments
Here at The Marion L. Phillips, built in 1970, specializes in providing quality housing in safe, clean, decent and secure surroundings for our tenants.  The management team at The Marion L. Phillips Apartments has more than 30 years of experience providing accommodations to adults in private and public housing.
The mission of the Claremont Housing Authority is to promote, provide and preserve safe, decent and affordable housing, free from discrimination both at its sole project, the Marion L. Phillips Apartments, and through the Housing Choice Voucher program. By fulfilling this mission, the Authority intends to maintain its HUD-designate High Performer status.
Come and see how different we truly are.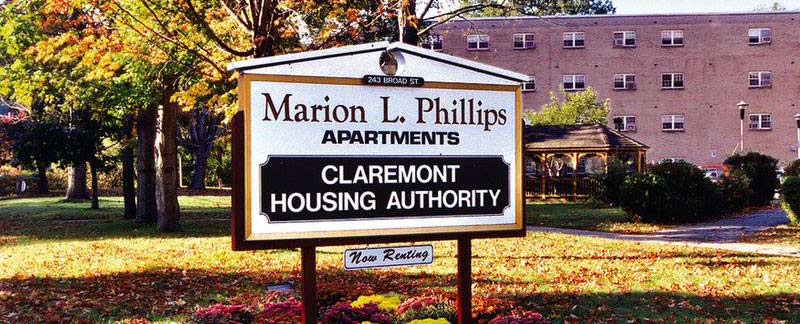 ---
Admissions & Continued Occupancy Policy
---
Admin Plan Download
---